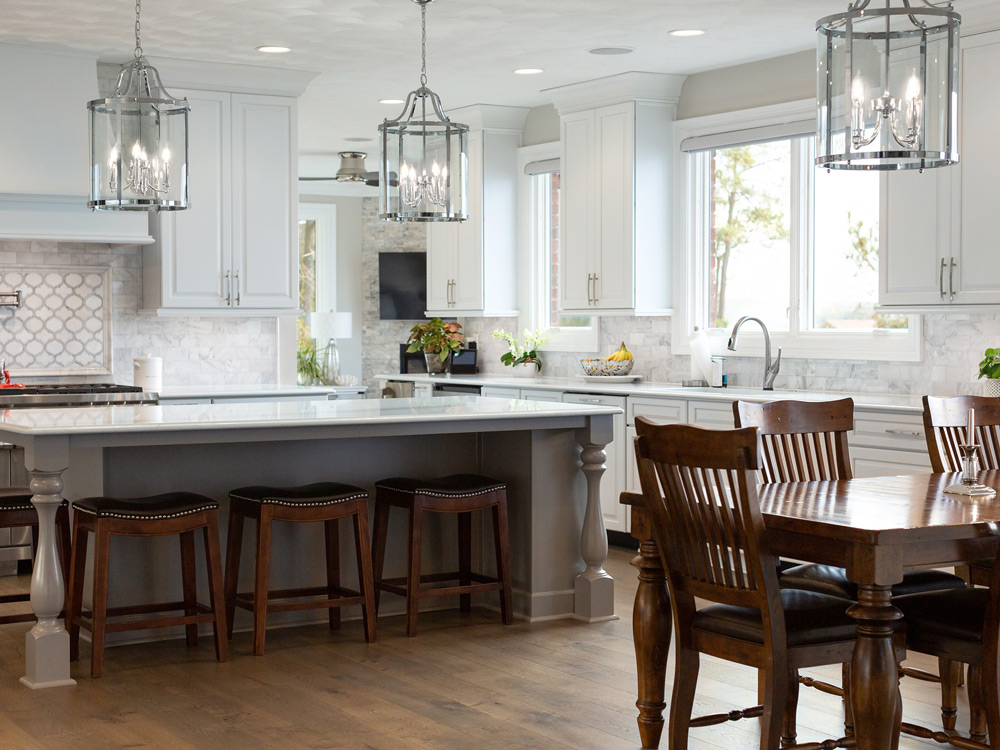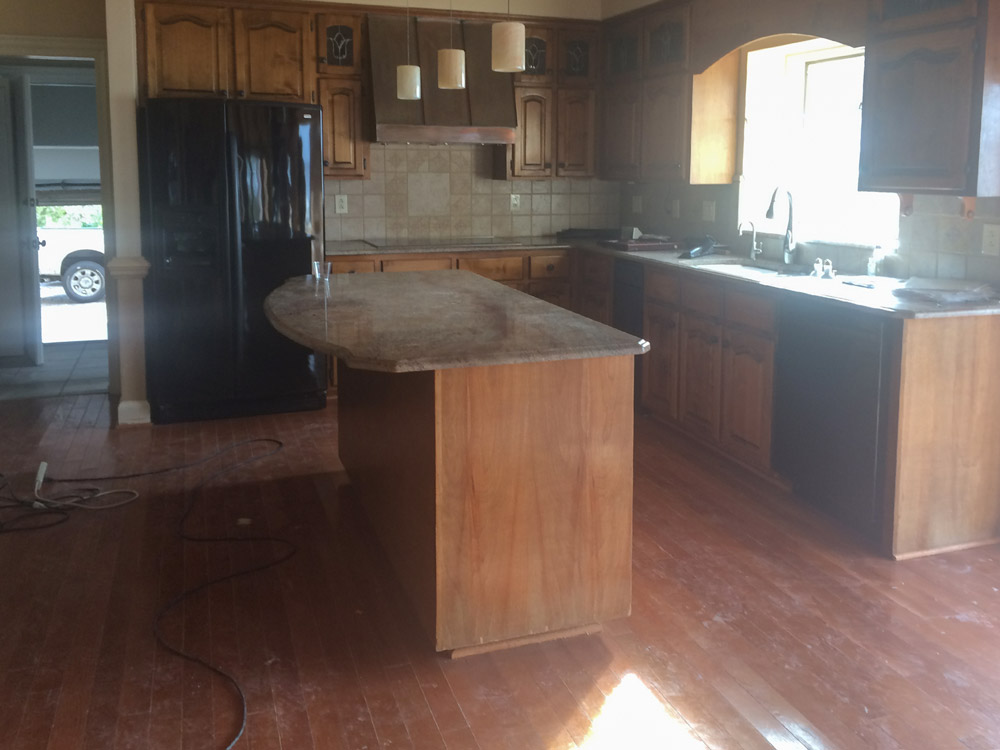 Ready to finally start your new kitchen?
Renovating your kitchen can be a daunting process, but it doesn't have to be. With our talented design team, expert installers, and detailed project planning, we will help you design and build the kitchen you've always wanted – with no upfront design fees, hidden costs, or compromises.
before & after See how we can transform your kitchen
See how we can transform your kitchenbefore & after
N. & T. Almer
You and your sub-contractor's have stuck almost unerringly to the schedule you provided. I am impressed and most grateful. It has been a pleasure, and ultimately, a great success to have been associated with this. You can be assured that the reputation of GKC will be enhanced by the quality and timeliness of the outcome, through those important visitors to Raleigh House.
N. & T. Almer
M. Sullivan
We have received numerous compliments about our cabinets, the kitchen in particular, and many requests for the name and number of the company we used. We tell them to call Greenwich Kitchen Center. Needless to say, we are thrilled with the design and installation of our cabinets and the impeccable services we received.
M. Sullivan
Dr. L. Roberson
Not only was the result beyond my expectations, but the entire crew were highly professional and extremely helpful to me personally. What might have been a very stressful experience was more than tolerable and the results terrific.
Dr. L. Roberson
S. M. Brown
Our relationship with the people at Greenwich Kitchen Center has been wonderful. From the beginning of the planning through the demolition and the actual installation, each worker made the work in our kitchen a success. We could not have been happier working with our own family. Thank you for such a wonderful job and for such dedicated workers.
S. M. Brown
K. & S. Welton
We are very happy with our kitchen, especially the cabinets. They are beautiful! I love the full extension drawers and the glass doors. My son, loves the quiet close drawers. I don't fuss at him about slamming drawers any more. And the deep drawers are wonderful. In my little kitchen where I didn't have room for everything – I now have empty shelves in my cabinets! It is awesome. I really enjoy working in my kitchen. Thank you so much for your time and patience with us. If you ever need a reference, please call. We have already referred Greenwich Kitchens to several people.
K. & S. Welton
Explore the possibilities
for your new kitchen.
Whether you need a brainstorm partner or have a clear vision to share, our expert designers are here to help. Schedule a consultation, give us a call, or visit our showroom. Take the first step to get your new kitchen today!