The Greenwich Kitchens design team spends countless hours looking at inspiration and working with clients to turn their kitchen dreams into reality. Curious what they've been up to? Check out their 11 favorite kitchen design trends for Coastal Virginia in 2019 along with photos of the finished products.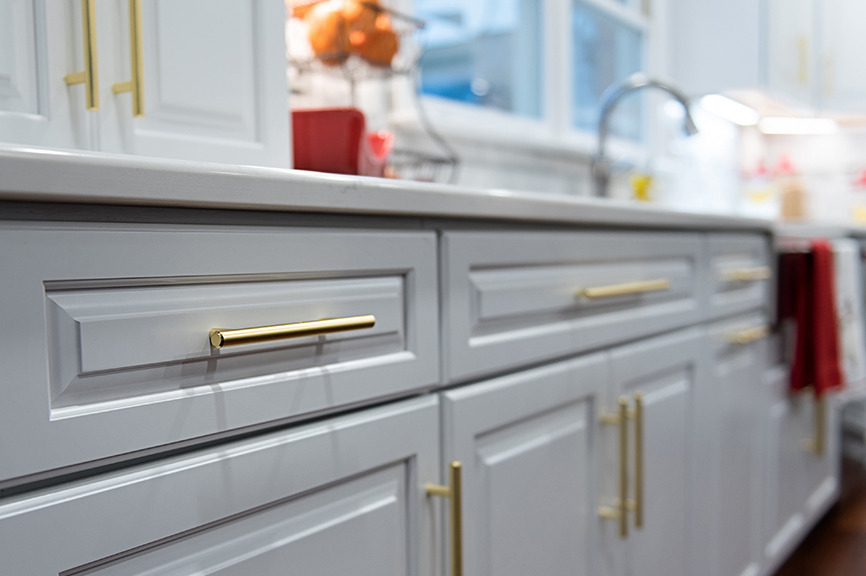 1.
Modern Brass Hardware
Make a Design Statement with Modern Brass Hardware. Brass and Gold finishes are Soft and Warm and pair well with white or dark cabinetry.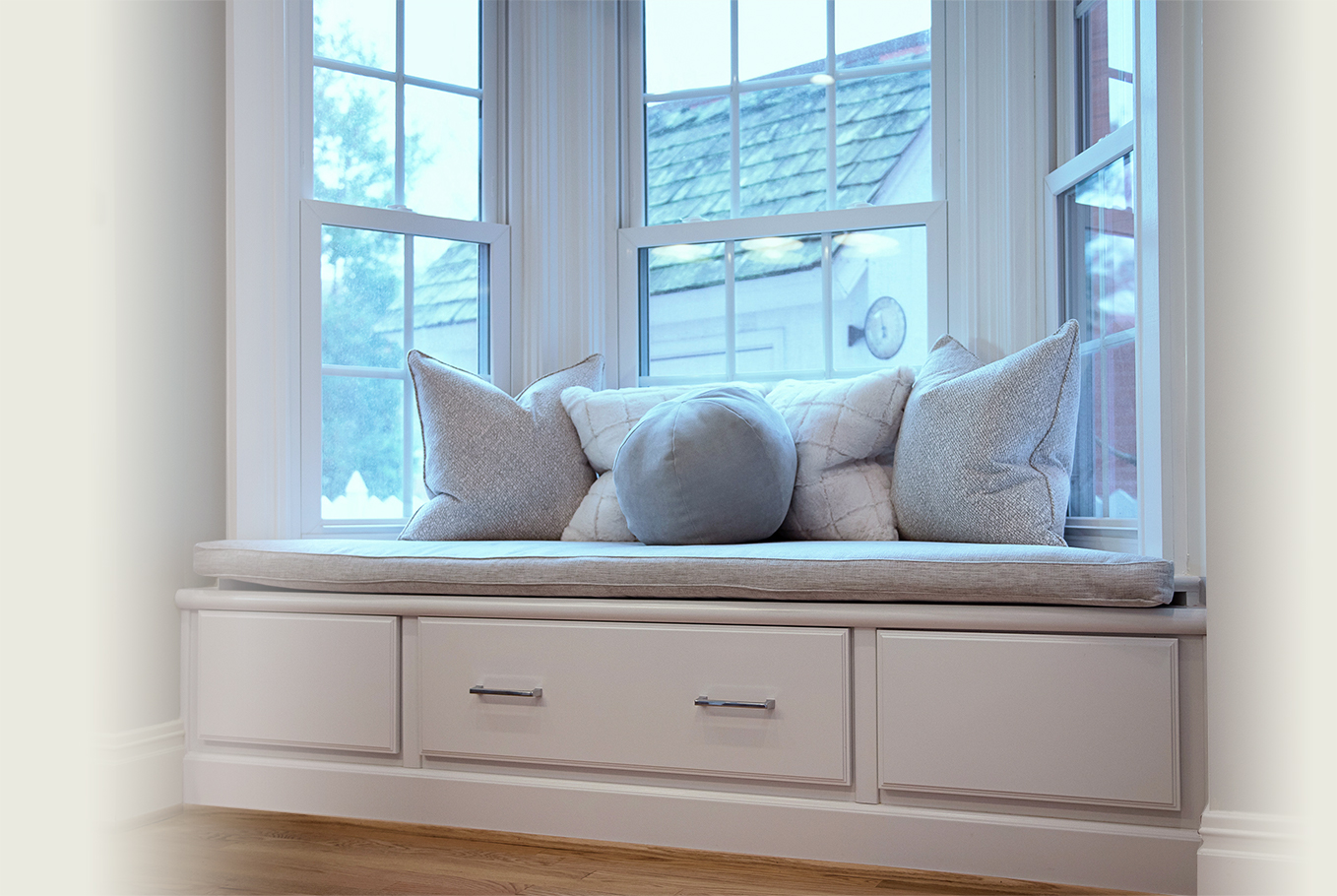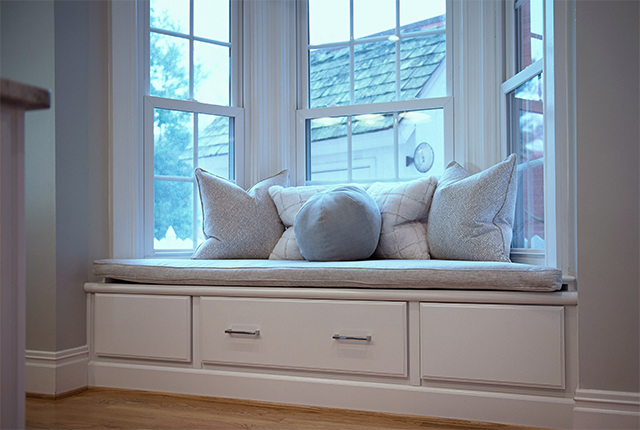 2.
Nook Seating/ Window Bench
Whether used as a reading nook or breakfast baquette there is something very charming about window seating. By utilizing natural lighting, window bench seating offers another area in the kitchen to congregate.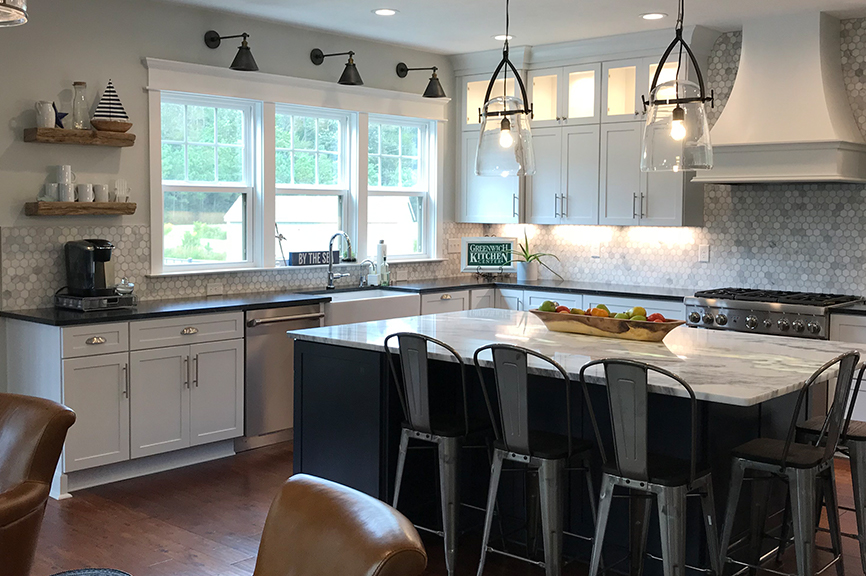 3.
Industrial Elements
Exposed shelving, vintage seating, durable appliances, vintage style light fixtures are elements that maintain an unfussy and practical feel.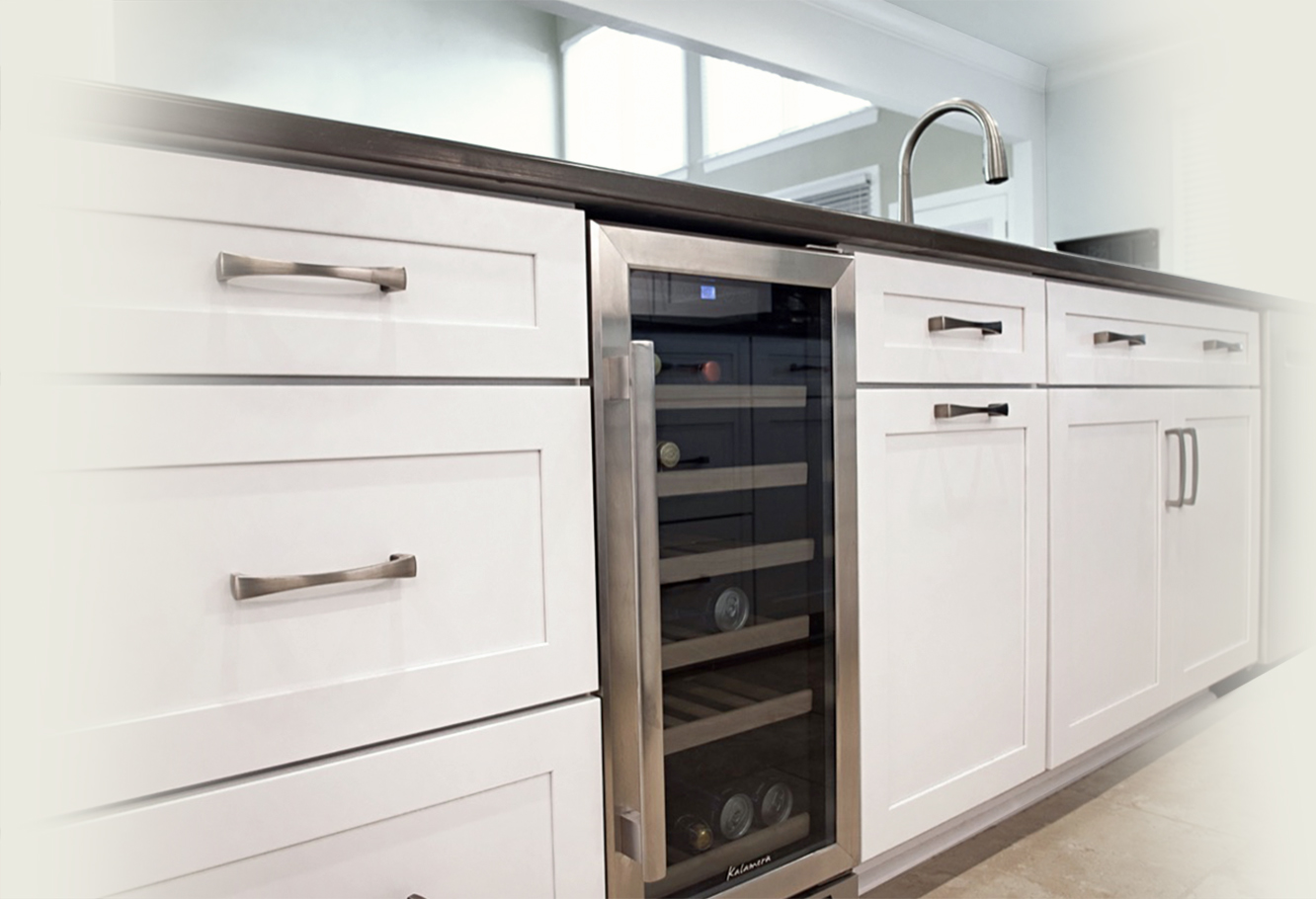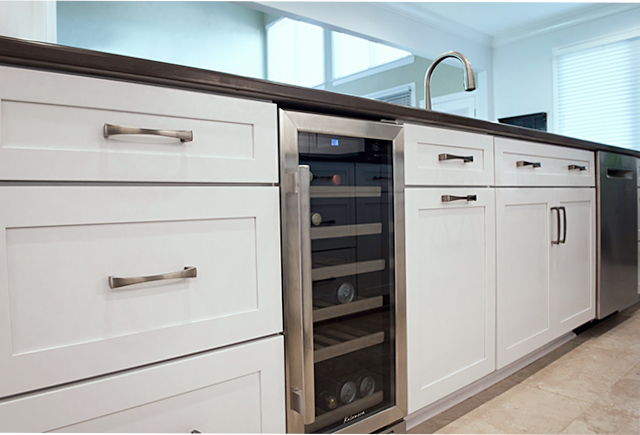 4.
Clean Lines
A monochromatic, easy to clean, simple shaker style kitchen invokes a fresh and airy feel to any kitchen.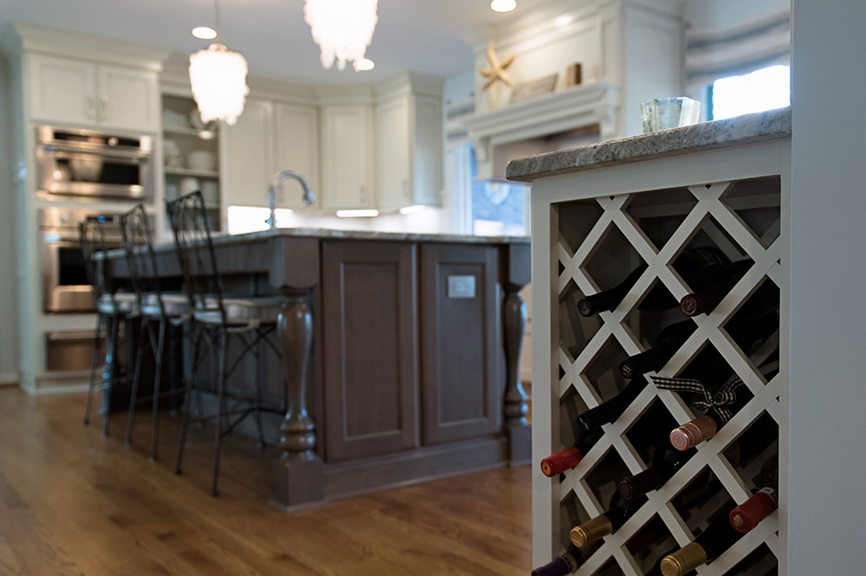 5.
Coastal Farm House
Warmth, comfort and serenity. This look is achieved by using coastal colors, traditional farmhouse features and creative design elements.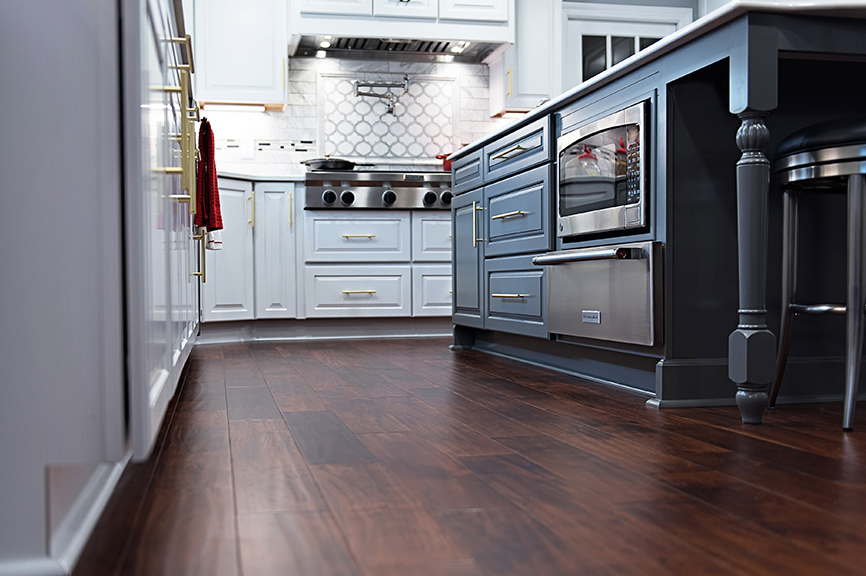 6.
Two Tone Kitchen
Easy way to create instant interest. It involves playing with different color combinations, with the upper and lower cabinets or a pop of color on an island.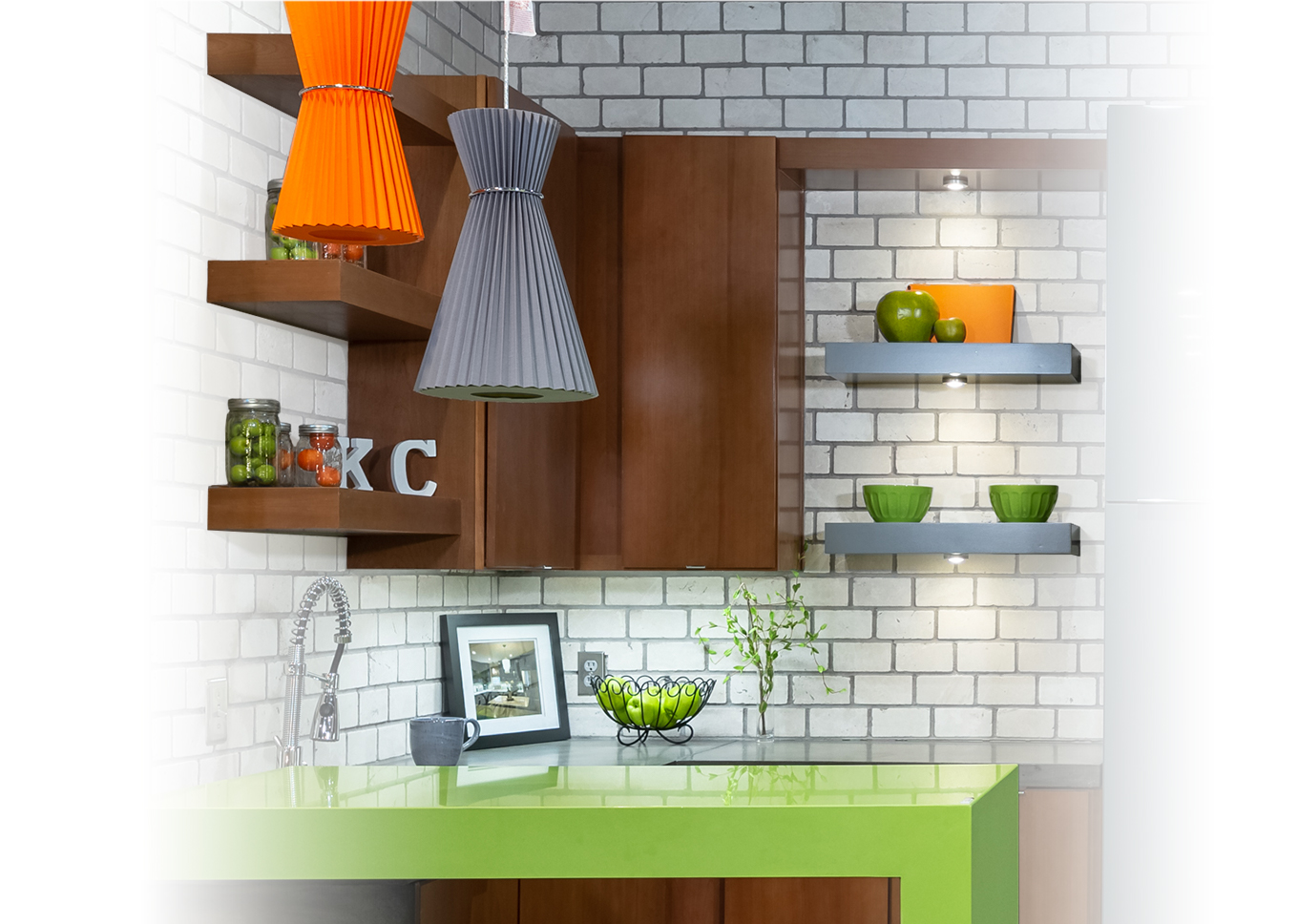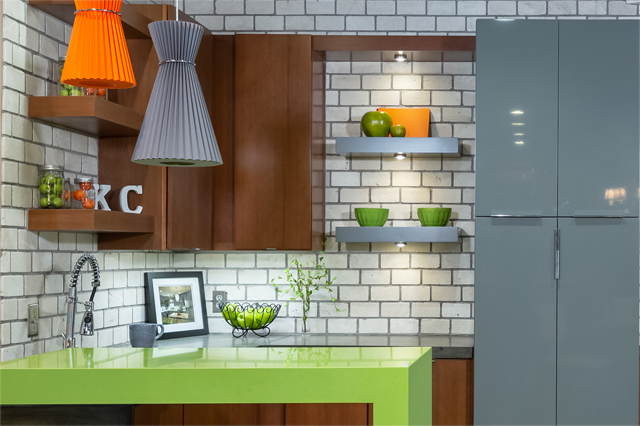 7.
Open Shelving
Open Shelving is an adorable way to display all your kitchen character but still provide you with all your storage needs. You can go from contemporary to farm house modern with a few open shelving units.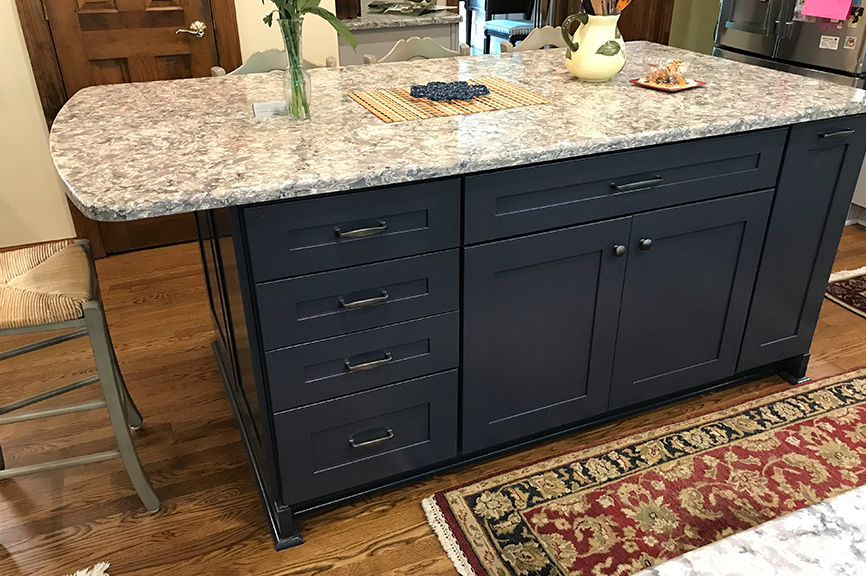 8.
Blue Cabinetry
The "New" Neutral in your kitchen – Blue. Make a splash of color without compromising your design taste. The soft new shades allow you to add a pop but blend well with all floor and cabinetry color tones.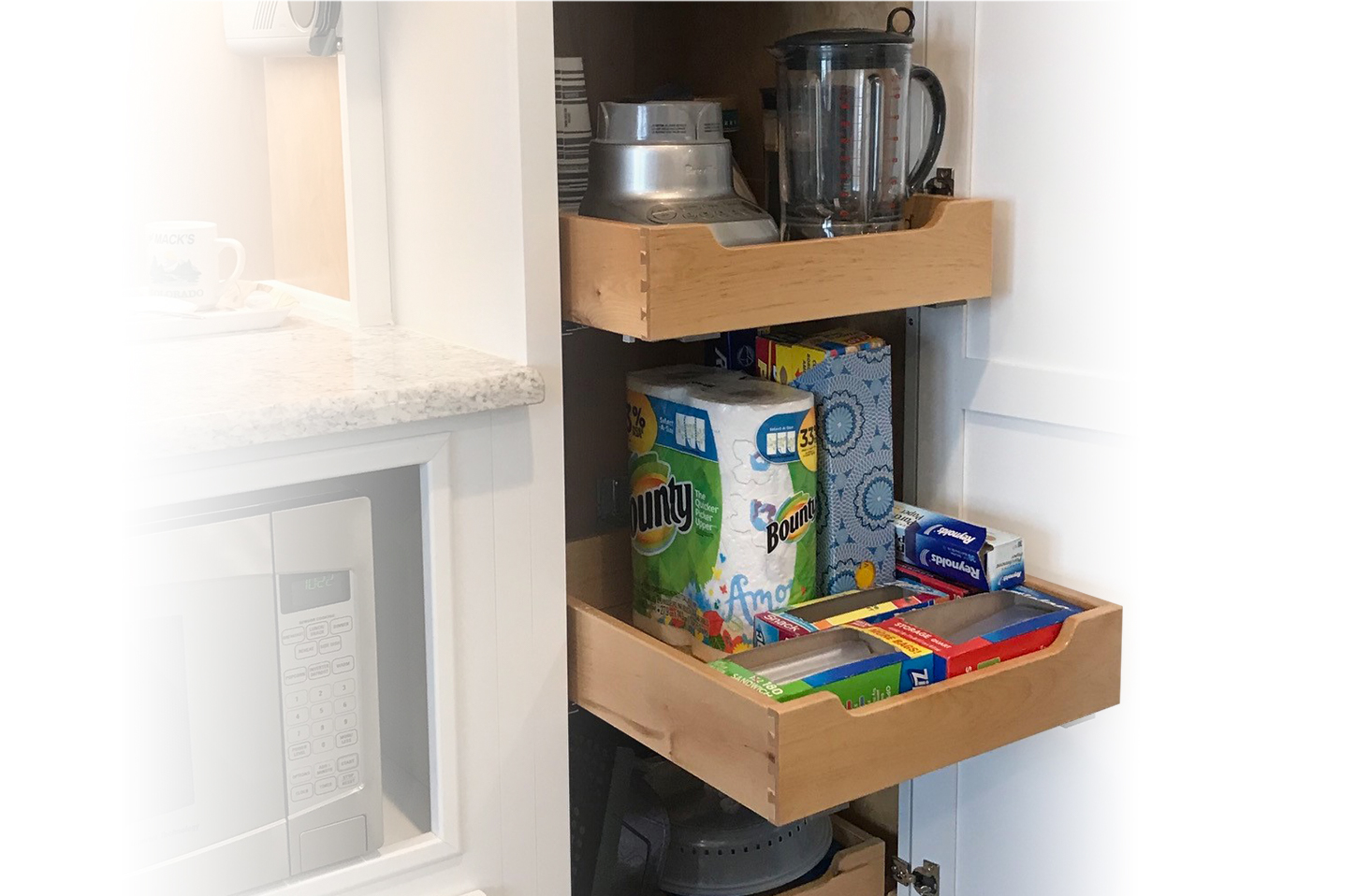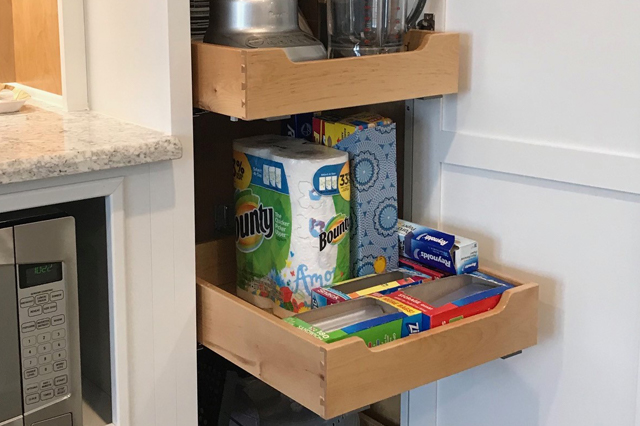 9.
Functional Design Elements
Take your kitchen up a notch with all the storage needs you can think of from fully accessible rollouts trays, wood tiered cutlery dividers, full rotating lazy susans, pantry pullouts, tray dividers and more. We have all your storage solutions regardless of what cabinetry line you pick.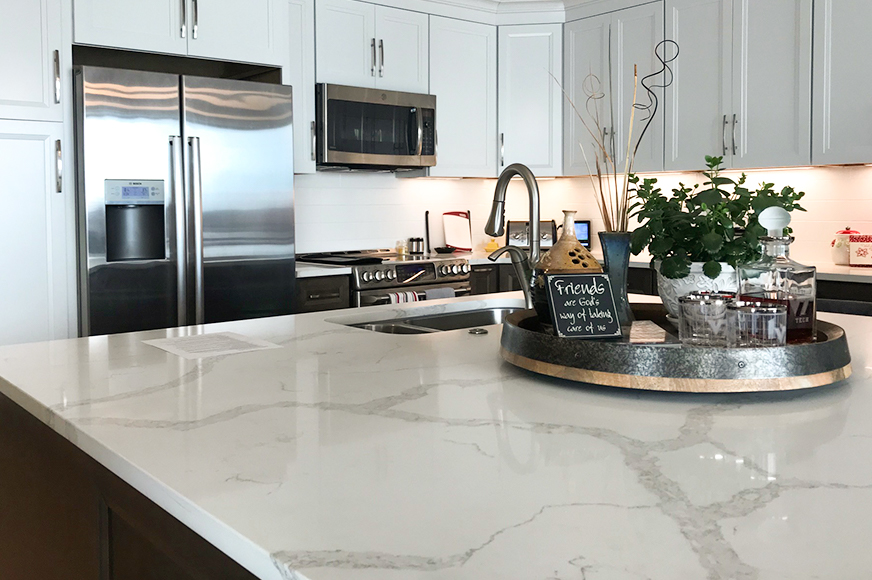 10.
Luxury Quartz Tops
Maximize your kitchen elegance with the look of "Natural Marble" but the durability of Quartz. Heat Resistant, Stain Resistant – maintenance free.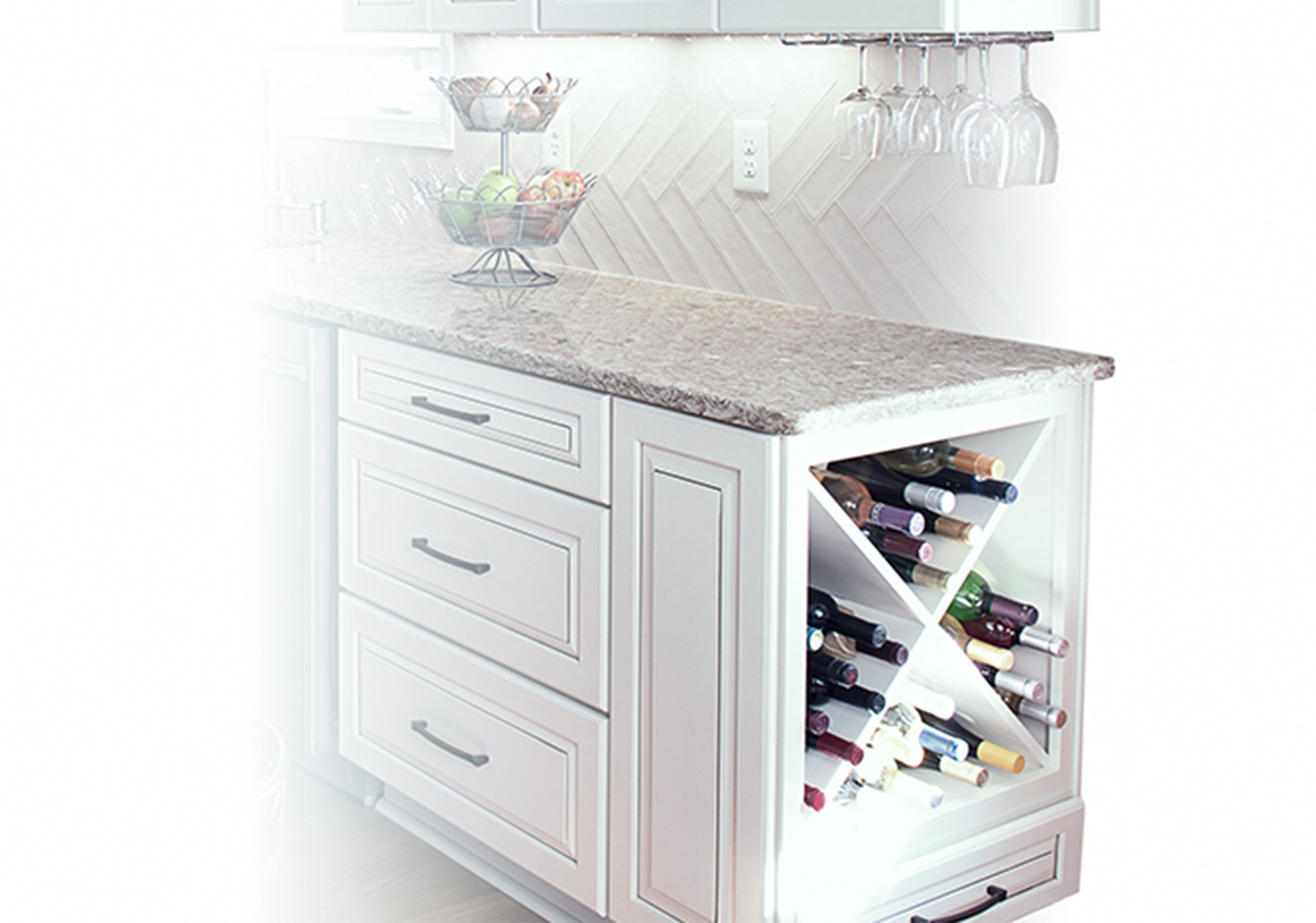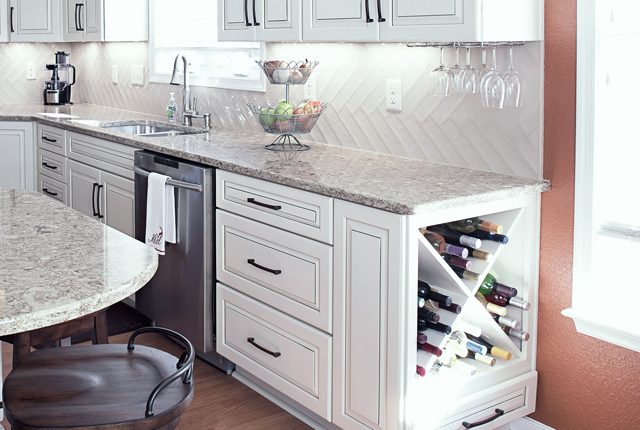 11.
Decorative Beverage Stations
With some smart design tips, you can create an inviting bar area within your kitchen for all your entertaining needs. Add an ice maker or full size wine/beverage area as well as liter bottle storage.